Testimonials
"With you, we know he is safe. With you, we can leave him without worrying. Without you, we quite simply couldn't have our most precious boy."
Kate, Tim and Bailey
Testimonials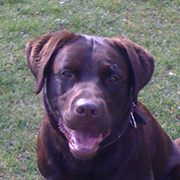 " Jane, for over seven years you've walked Bailey, our wacky chocolate labrador daily, sometimes twice a day, during the working week, boarded him when we've holidayed and, most recently, provided doggie Day Care for him. In all of those years, come snow or high water, you've been 100% reliable, never letting us down. You are a true professional, always putting Bailey's welfare and safety first, so our trust in you has and will always be unconditional.
Most importantly to us, you know our dog's eccentricities completely, and cater for, and react to them, with love, care and patience, as if he were your own. With you, we know he is safe. With you, we can leave him without worrying. Without you, we quite simply couldn't have our most precious boy."
Kate, Tim and Bailey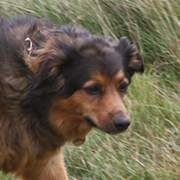 "Molly goes to stay with Jane quite a lot. She gets on well with Jane's family and her dogs. I always feel confident that Molly is treated as well as she is at home. Jane and her family are clearly dog lovers."
Neville and Molly.
---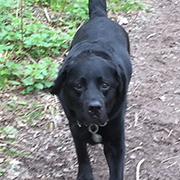 "We've been with take your lead for 8 years now and don't know what we would do without them. Our Black Lab loves his walks with Jane and is always delivered home safe and sound and ready for his snooze after a good run and play with the other dogs. Jane always goes out of her way to help us when we need her, even at short notice and never lets us down."
Sharon and Gary R.
---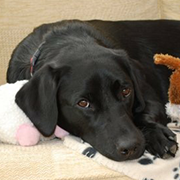 "Jane is brilliant and her love of dogs shows immensely. She treats poppy as one of her own and i wouldn't leave or trust poppy with anyone else. I would certainly recommend jane."
Karen & Poppy
---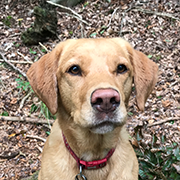 "Belle doesn't look back when we drop her off with Jane as she is really happy to go there. Jane takes Belle on lovely walks and makes sure that she has lots of cuddles on the couch in the evenings. Jane keeps us updated on Belle's adventures and we have total peace of mind when she is being looked after by her. There is no one else we would rather have to look after our dog."
Julia, Martyn, Georgia and Belle x
---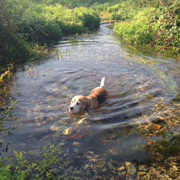 "Jane has walked and home boarded Bagel for around 7 years now and he loves being with her. Recently he was extremely poorly whilst we were abroad, Jane went above and beyond to make sure he was looked after and he recovered before we came home. I felt completed reassured that she would do anything she can to ensure the absolute best care for any pet!"
Paula
---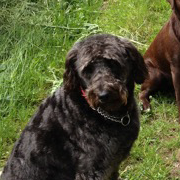 "Jane has looked after Elsie for years now. Jane is reliable, kind and trustworthy and Elsie absolutely loves her! What more can you say."
Lorna and Elsie
---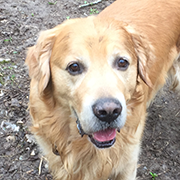 "We're so lucky to have found such a brilliant dog walker as Jane. She's been walking our Golden Retriever Barney in all weathers now for nearly eight years and he adores her! She is friendly, professional and reliable, giving us the peace of mind that Barney is in the best possible care when he's with her. "
Helen and Barney